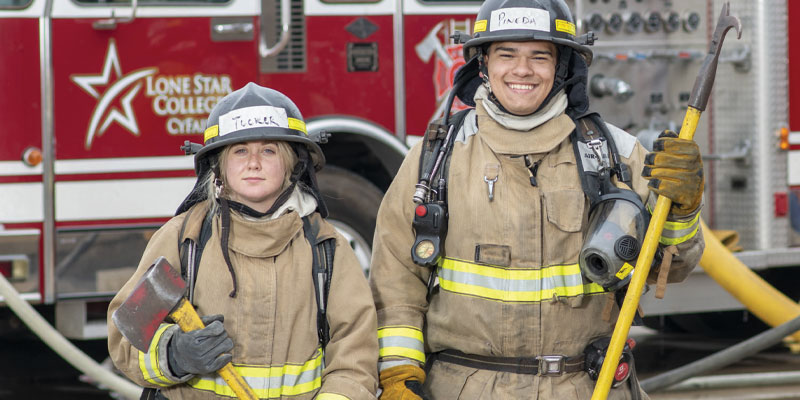 It takes a special person to become a firefighter. The willingness to risk injury to help save lives and property lies at the core of each fireman and firewoman.
Lone Star College understands this sense of duty and is ready help those interested in becoming a firefighter become fully trained so they're ready to make the right decisions when preparing for an emergency.
The job prospects for becoming a firefighter are promising. Employment is projected to grow 8% from 2020 to 2030. An estimated 27,000 openings for firefighters are predicted each year with many vacancies coming as a result for the need to replace workers who retire and exit the labor force.
LSC offers state of the training with world class facilities including the Emergency Service Education Center at LSC-CyFair, The Woodlands Emergency Training Center at LSC-Montgomery and the soon to be built Fire Science Training Facility at LSC-Kingwood. Students who complete the two-year program will earn a Fire Science Technology Associate of Applied Science degree.
In addition to learning firefighting and emergency response tactics, cadets are also taught important behavioral skills including basic problem-solving, critical thinking, being flexible when working with others and developing knowledge and awareness of cultural differences in the workplace.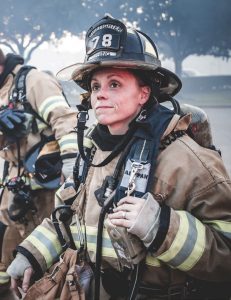 Check out LoneStar.edu/Fire-Science if you are looking for an in-demand career that offers leadership opportunities, flexible scheduling, the chance to be physically active and be a part of a team that shares your values.
Student Success Story
Amanda Erekson graduated from the LSC-Montgomery Fire Science program in 2010, but still remembers the impact her training had. "The LSC-Montgomery instructors truly helped me to put the skills that we were being taught into action," said Erekson. "Those lessons really stuck with me and helped me as I began my fire service career with an excellent foundation. When things go bad, we revert back to our training." Erekson went on to become the first full-time female fighter for the Spring Fire Department and was recognized as A-Shift Firefighter of the Year in 2018. "The level of training I received doesn't let me down, and I am proud to be an LSC-Montgomery graduate," said Erekson.