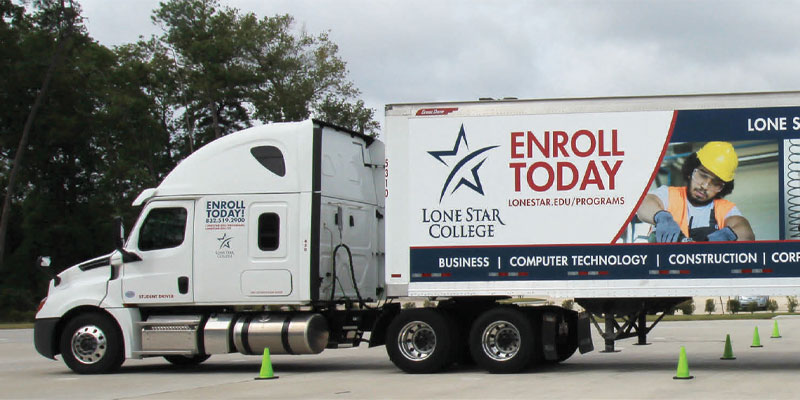 There's an old saying that goes "if you bought it, a truck brought it." The trucking industry moved 10.23 billion tons of freight in 2020, generating $732.3 billion in revenue, is spite of a growing demand for drivers. The American Trucking Association reports the nationwide truck driver shortage grew from 61,500 pre-pandemic to 80,000 post-pandemic.
The LSC Transportation Program helps students learn the skills needed to become a truck driver, including pre-trip inspection, basic control skills, backing and city street/highway driving.
The program takes place at LSC-Transportation & Global Logistics Technology Center, a brand-new, 16,000 square foot state-of-the-art training facility where students learn the skills necessary to become a truck driver. The facility houses 6 classrooms, a large driving track, 6 backing pads and a realistic truck driving simulator.
Visit LoneStar.edu/Truck-Driving to learn more on how LSC is training the next generation of CDL drivers with state-of-the-art technology and equipment.