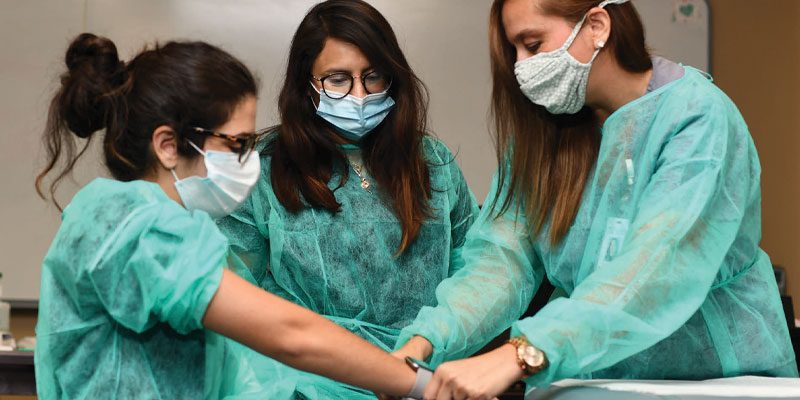 When people think of careers in health and safety, nursing and firefighting usually come to mind. But there are so many other career options available for those looking for a great paying job. These industries are also in need of employees who are highly trained in information technology, business, transportation, logistics and more.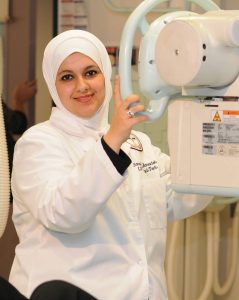 Lone Star College has been training people just like you for over 50 years. You'll find everything from workforce certifications, to associate degrees that transfer and even bachelor's degrees all designed to help you find a rewarding career. In addition to nursing, LSC offers training in a variety of health care programs that lead to exciting jobs. You'll find Dental Hygiene, Diagnostic Medical Sonography, Health Information Technology, Occupational Therapy and many more programs that are affordable and close to home.
The U.S. Bureau of Labor Statistics reports employment in health care occupations is projected to grow 16% from 2020 to 2030, much faster than the average for all occupations, adding about 2.6 million new jobs. The bureau also reported the median annual wage for health care practitioners and technical occupations (including registered nurses, physicians and surgeons, and dental hygienists) was $69,870 in May 2020, higher than the median annual wage for all occupations in the economy of $41,950.
There's good news for people interested in becoming a first responder. LSC has the programs to get you trained with today's technology for tomorrow's jobs. You'll find everything from Fire Science Technology to Emergency Medical Services Professionals courses. First responders are highly satisfied with the work they do because their work is so important to society. As an EMT or firefighter, you'll be in the position to provide life-saving care to patients and can be confident that you're making a positive difference.
In today's cyber-connected world, health and safety careers rely more and more on computers and digital devices to help them perform their jobs. Information Technology professions ensure these workers have the right tools needed to keep the community safe. The threat of outside parties trying to hack into health care and first responders' networks continue to grow and require well-trained IT professionals to stop an attack before it does damage.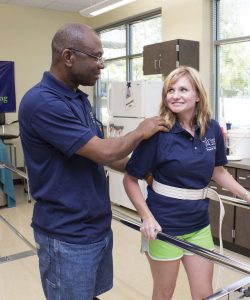 The LSC-Westway Park Technology Center is a 133,000 square foot state-of-the-art facility to train students in Information Technology that mimics real world environments. The LSC Cybersecurity programs provide students with up-to-date equipment to develop the skills necessary to help them obtain an entry level position. This degree can also help students move into a four-year degree program if they choose to pursue a bachelor's degree.
In addition to IT positions, the health and safety industries rely heavily on transportation and logistics professionals, accountants and business managers.
Whatever path you choose, LSC has the right program for you. Visit LoneStar.edu/Programs-Of-Study to find your next career.